FIFA 22
As previously mentioned the one year release cycle for the FIFA franchise often results in features being deferred to future releases. Due to this a portion of my design work intended for release in FIFA 21 was instead shipped in FIFA 22. While I did not work directly on the FIFA 22 release cycle I was proud to see that the newly improved FTUE (First Time User Experience) flow and Main Menu were fully implemented using my previous designs.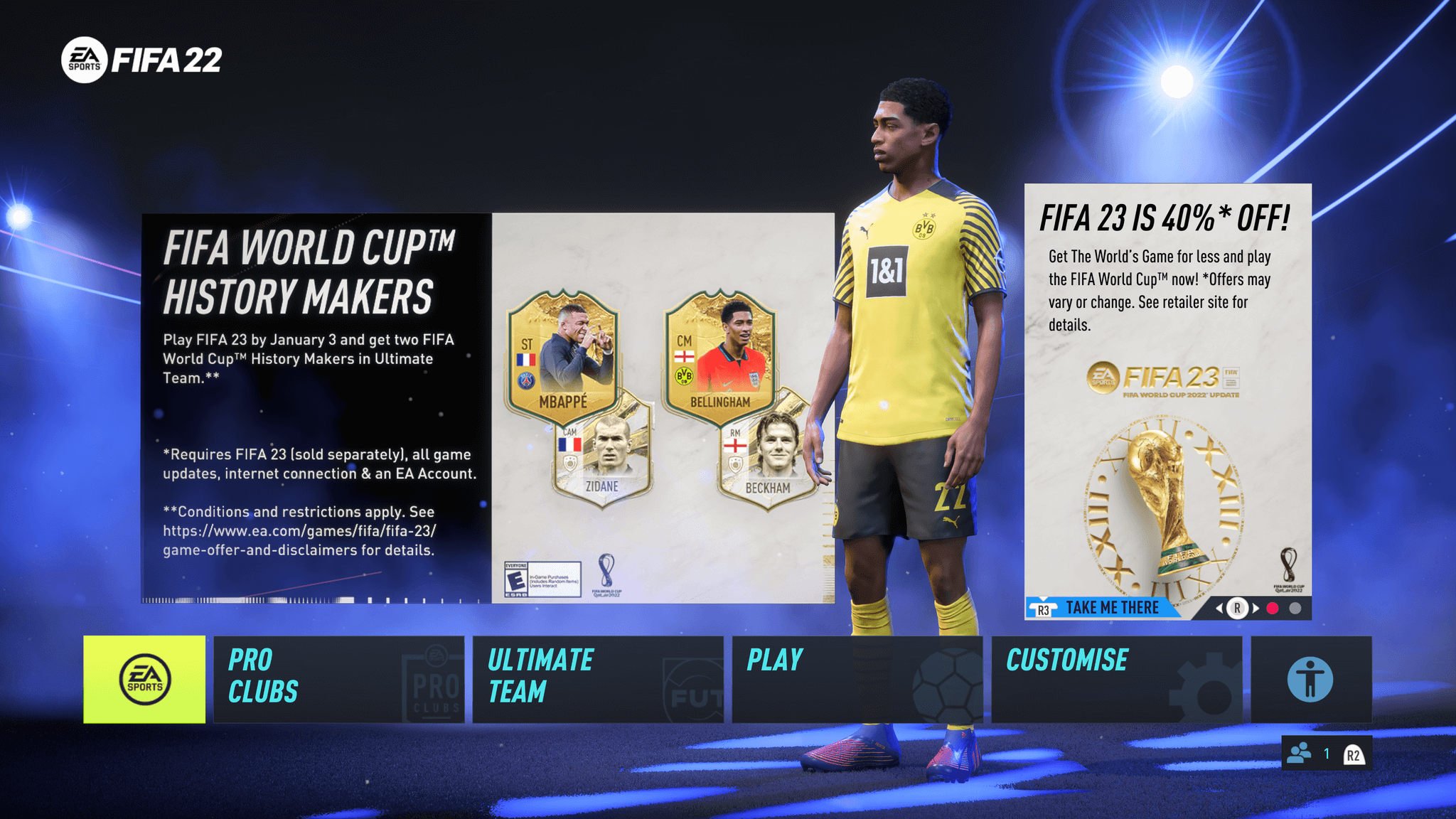 The FIFA main menu was a large scale feature update with the intent of modernizing the FIFA menu for the new console generation (Playstation 5 and Xbox Series X). To accomplish this we moved away from the legacy 2D environment menu and instead upgraded to a full 3D scene environment. We then continued to build on this concept by featuring the user's 3D created character model, and expanding the design to other sub-menus across the title (FIFA Ultimate Team, and Volta).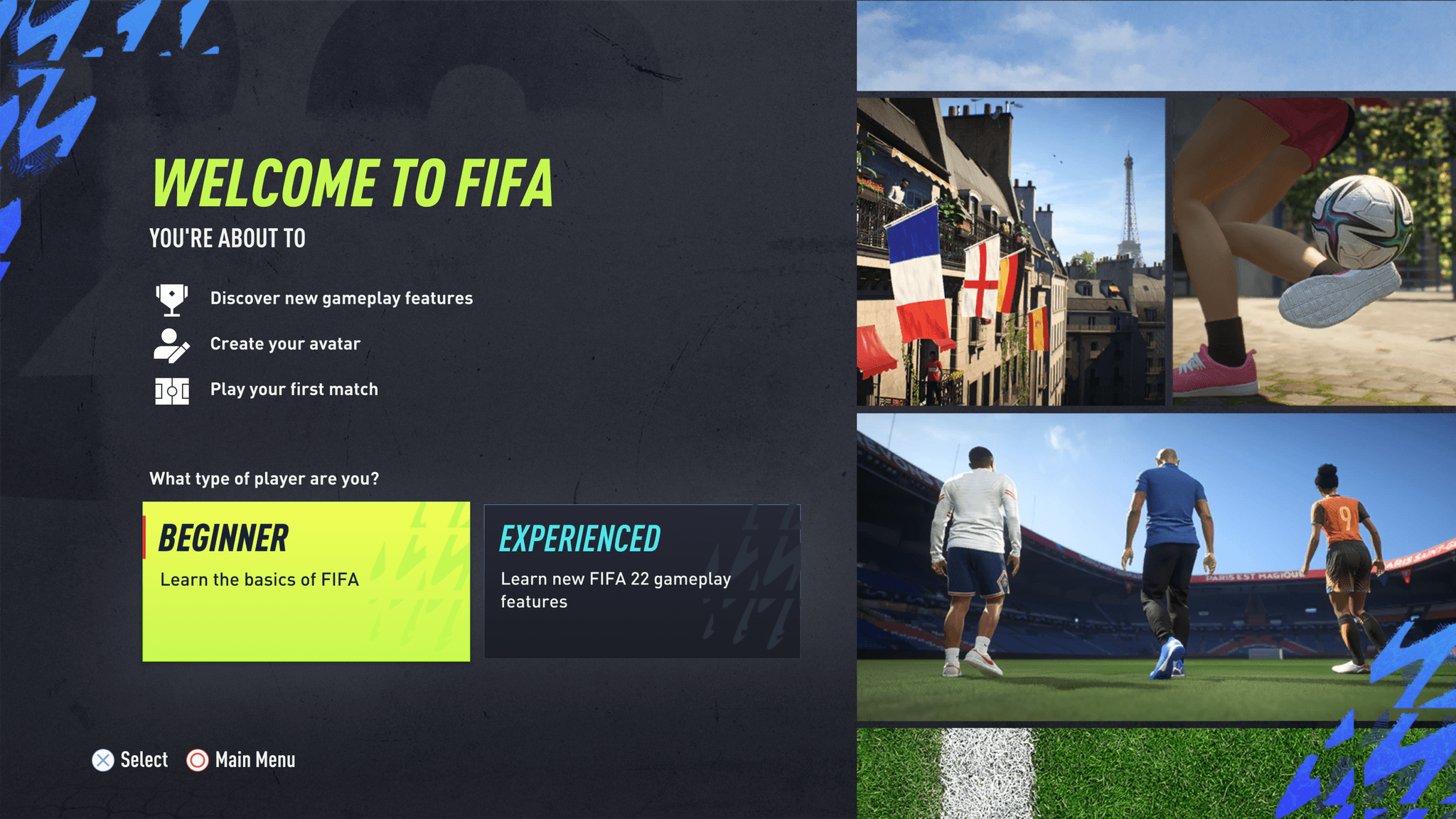 The FIFA 22 FTUE flow was a collaborative effort between myself and the project's Narrative Lead. Our goal for this new flow was to create a fun and engaging onboarding experience for new and returning users. To accomplish this we blended a cinematic narrative storyline with diagetic UX/UI prompts that had the user set up their user account as part of the world's narrative flow. These tasks and activities included: choosing account settings (difficulty, controls), avatar character creation (base 3D model, outfit selection, physical traits), and gameplay mechanic tutorials. This flow concludes by launching the user into their first full game of FIFA 22 with a fully completed avatar, and base understanding of gameplay mechanics. Seeing this flow implemented I am proud of how it came together, and feel that it is a strong step forward to making the user's onboarding experience more fun and engaging.
See below for a series of images captured from the FIFA 22 FTUE flow