Participation and Outcome
Overall I am more than happy with the result of our work and consider AFK to have been highly successful in its first iteration. We had a total of 110 tickets sold with roughly 65-70 attending the day of the event. The panelists included representatives from successful studios including: East Side Games, Relic Entertainment, Roadhouse Interactive, and IUGO Mobile Entertainment. We were also happy to feature an opening talk by Dave Fracchia from the Centre for Digital Media who created a game show style interaction focusing on the current state of the Canadian game development industry. Perks for attendees included door prizes totaling $175 in value as well as catered breakfast, lunch, and dinner meals.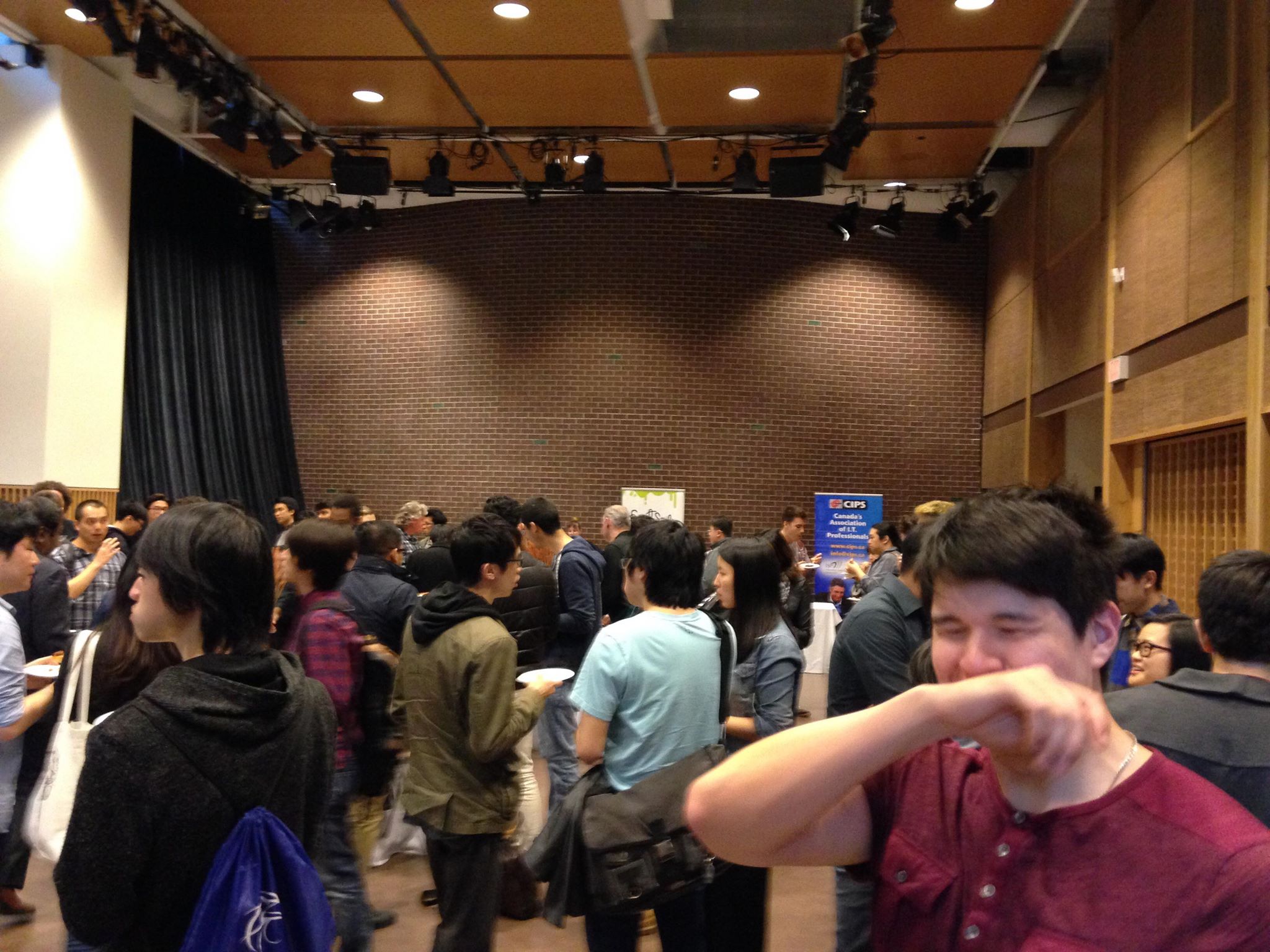 For the second year of AFK in 2016 I reprised my role as the primary coordinator for the event. Building on a successful first year AFK was moved to a new venue at the SFU Goldcorp Centre for the Arts in downtown Vancouver in anticipation of higher attendance numbers. AFK 2016 sold 205 tickets (of 250 available) and recorded 157 in attendance on the day of the event. An entirely new group of panelists was recruited and represented studios such as: Electronic Arts, Bandai Namco, Roadhouse Interactive, and the Centre for Digital Media. Based on the recorded increase in tickets sold and attendance I consider AFK 2016 to be an overall success and am excited to see the event continue to grow in the future.
Based on the highly positive reception the SIAT event planning staff plans to continue working with us to develop AFK into a fully supported annual event. To ensure that the event remains a student led initiative we have chosen a new group of talented SIAT students to take over as next year's organization committee. I plan to take a step back from my position as coordinator while staying in touch with the new committee to provide network contacts and creative input when needed.