The Client
For this project my team and I chose to create a design solution for the clothing retailer American Apparel. For this project I acted as one of our group's two project leads, and took on the role of the group's user experience designer.
My first step in approaching this design problem was to perform extensive client research of American Apparel in order to fully understand both their brand and existing consumer experience. This included identifying the core values of both American Apparel and their target audience. Another reason we chose to take on American Apparel as a client was due to their recent decline in popularity and reputation. As such I also researched into the brand's current reputation. From this I was able to identify a business problem that we could target with our design solution.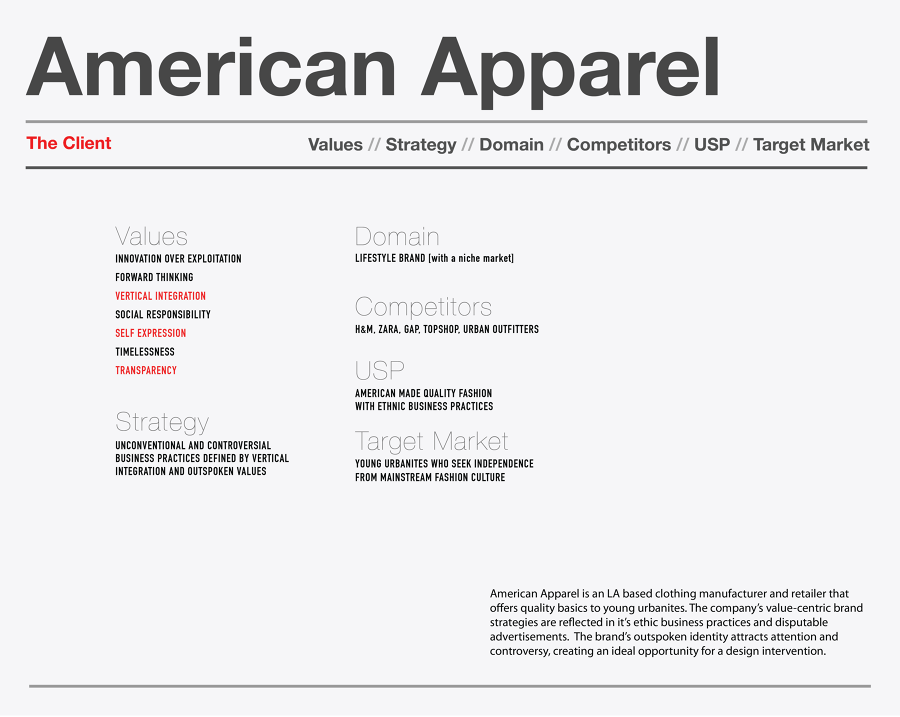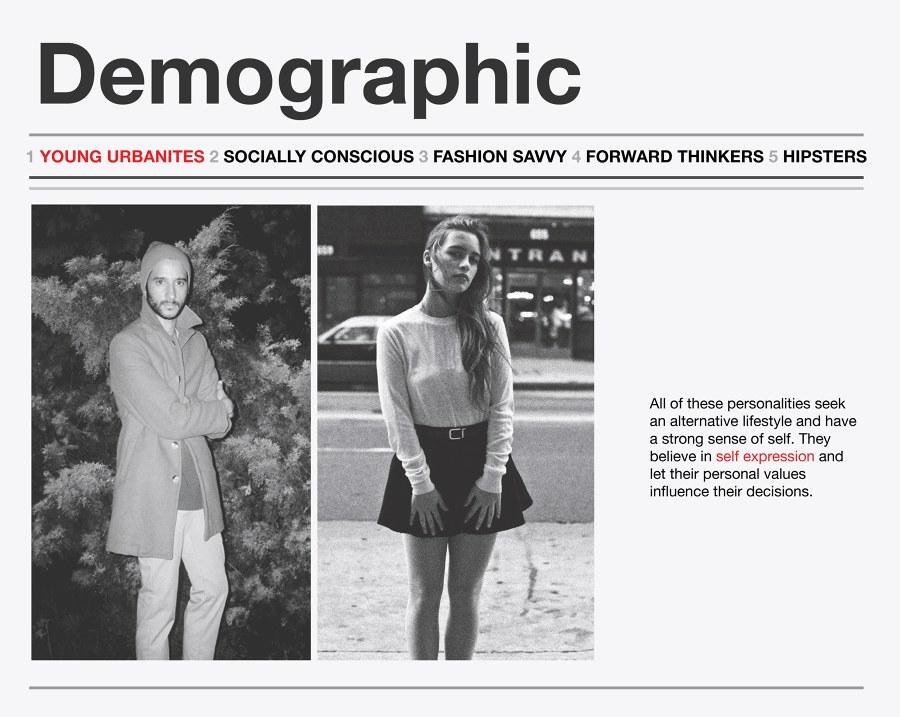 After researching the American Apparel brand and identifying a business problem my next step was to identify the key objectives that our design would need to meet in order to provide a working brand solution.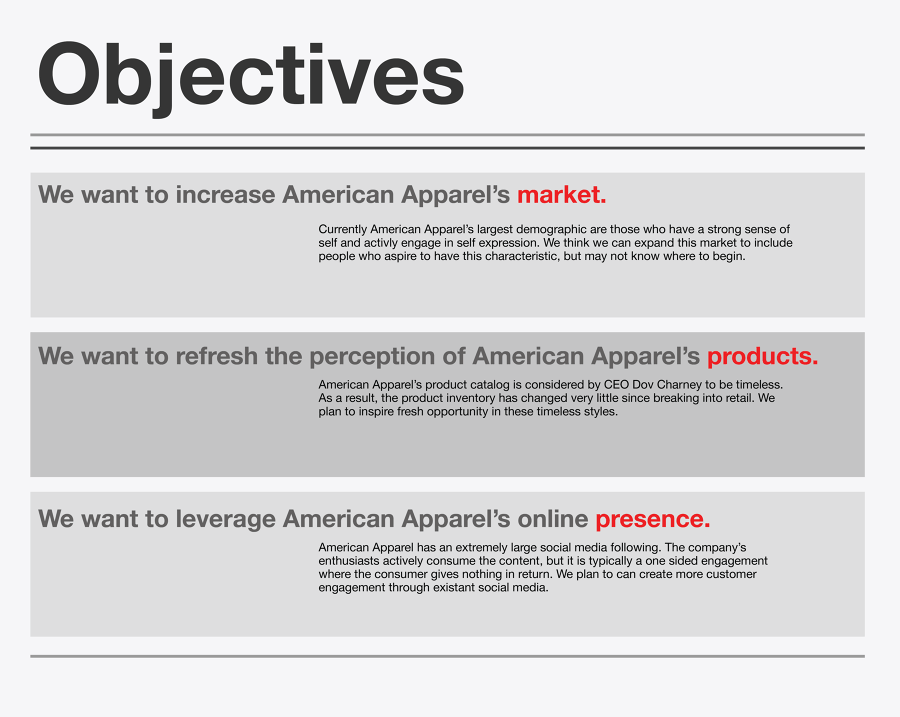 Finally I also created a design "opening" which summarised the intended user experience of our solution in a single sentence.